Fishing Contest on Lost Land Lake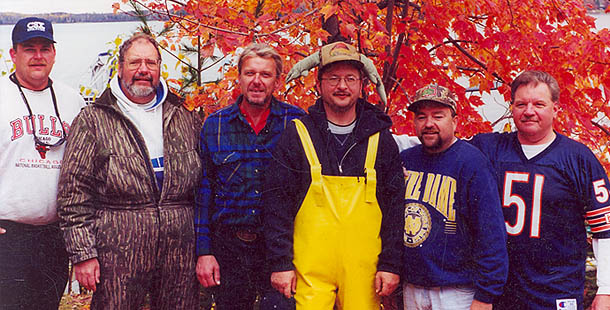 Family-friendly outdoor adventures in a fisherman's sanctuary – Fishing Contests with Northland Lodge
NORTHLAND LODGE ANNUAL FALL MUSKY FEST
Mid October: 9:00 AM Friday to noon Sunday
FUN, FRIENDSHIP, FOOD AND TROPHY FISH IN THE FALL FEEDING FRENZY
The Annual Northland Lodge Fall Musky Fest which started just for fun 25 years ago by guests, has become a trophy musky fishing challenge, warmed with friendship and the sumptuous food of Chuck's Saturday night pig roast. And the fun continues. One out of three legal muskies caught are 40″ or more. All fish are released.
Another boat must witness the released fish.
Participants decide the entry fees which provide the prizes for the five largest fish and most cumulative inches.
Drawing prizes are provided for each contestant.
Northland Lodge Fall Musky Fest outdoor adventures are open to Lodge guests: men, women, youth, rookies, experts.
"It's not just about the fishing. It's the feeling that we belong!" Mike Smarsh & Dolly
"Your Chances of catching a legal musky are greatest on the Quiet Lakes." Pete Maina – Experienced Guide
"My life dream was to catch a legal musky and I had to come from Hawaii to fulfill it." Susanne Brown
See what other guests are saying »
QUIET LAKES MAP – Click Here to View!