OUTDOOR ADVENTURES at Northland Lodge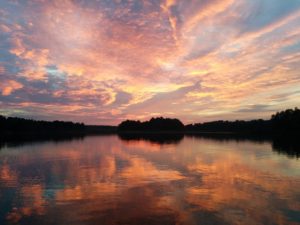 Your Chequamegon National Forest and Quiet Lakes Outdoor Adventures Await
Nestled in 175 acres of Chequamegon National Forest on the Quiet Lakes Shore, Northland Lodge offers a variety of care-free outdoor adventures.
Nature abounds because of:
pesticide free air
invasive-species-free spring-fed waters
10 MPH speed limit for undisturbed weed-beds and wildlife
no low flying planes over eagles' nests
minimal shore development
vigilant resorts and home owners
At Northland Lodge & Resort enjoy outdoor adventures from your screen porch front seat for a view of nature's stage. Or venture out using the nature quest maps and the glaciated nature trail map. Or wing it and make your own outdoor adventures.
Be sure to share your stories and pictures at the main lodge or in our annual newsletter.
"Thank you to the Thearin family. If you are not staying at Northland Lodge, you are missing out on all the great times!" John Kohlmeyer
"We thank you for the energy you put into making every moment special and real." Frank Kurland
"Thank you for your countless adventures occurring under your stellar guidance." Tom Kusbel
"There is a special atmosphere here where you orchestrate our family get- together." Rob Johnson
See what other guests are saying – Read More Testimonials »
View OUR OTHER Outdoor Adventures: