OUTDOOR ADVENTURE: Glaciated Nature Trail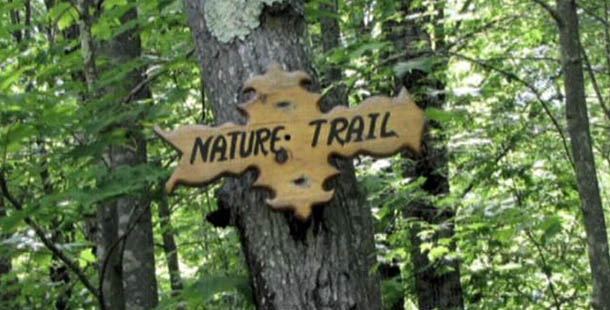 Genuine outdoor adventures experiencing an untouched glaciated nature trail
It is rare to find an undeveloped nature trail formed by a mile high glacier which melted 10,000 years ago in the Chequamegan National Forest. Our private nature trail is over one mile long taking you, up a KAME-hill, next to a SPHAGNUM MOSS SWAMP, through a BIRCH CATHEDRAL, along an ESKER-ridge, and around a KETTLE-pit.
KAME (hill)
Kames are conical hills formed by debris deposited by meltwater flowing into funnel shaped holes in the ice.
ESKER (ridge)
Eskers, serpentine ridges of gravel and sand, probably mark stream channels under stagnant ice sheets that formed Lost Land Lake.
KETTLE (pit)
Kettles are surface depressions formed as sand and gravel settled over a melting ice block. Sometimes we have croaking frogs in the water in the kettle.
SPHAGNUM MOSS SWAMP
The remains of sphagnum moss grown in wet acid soil mixed with other plant debris forming peat.
BIRCH CATHEDRAL
360º of white birch pillars with endless sky dome and streaming sunlight.
The glacier formulations are most visible in budding spring or in the falling leaves of autumn. But don't miss using the trail in the summer when the foliage is a haven to many creatures and plants.
ICE AND SNOW, BLESS THE LORD!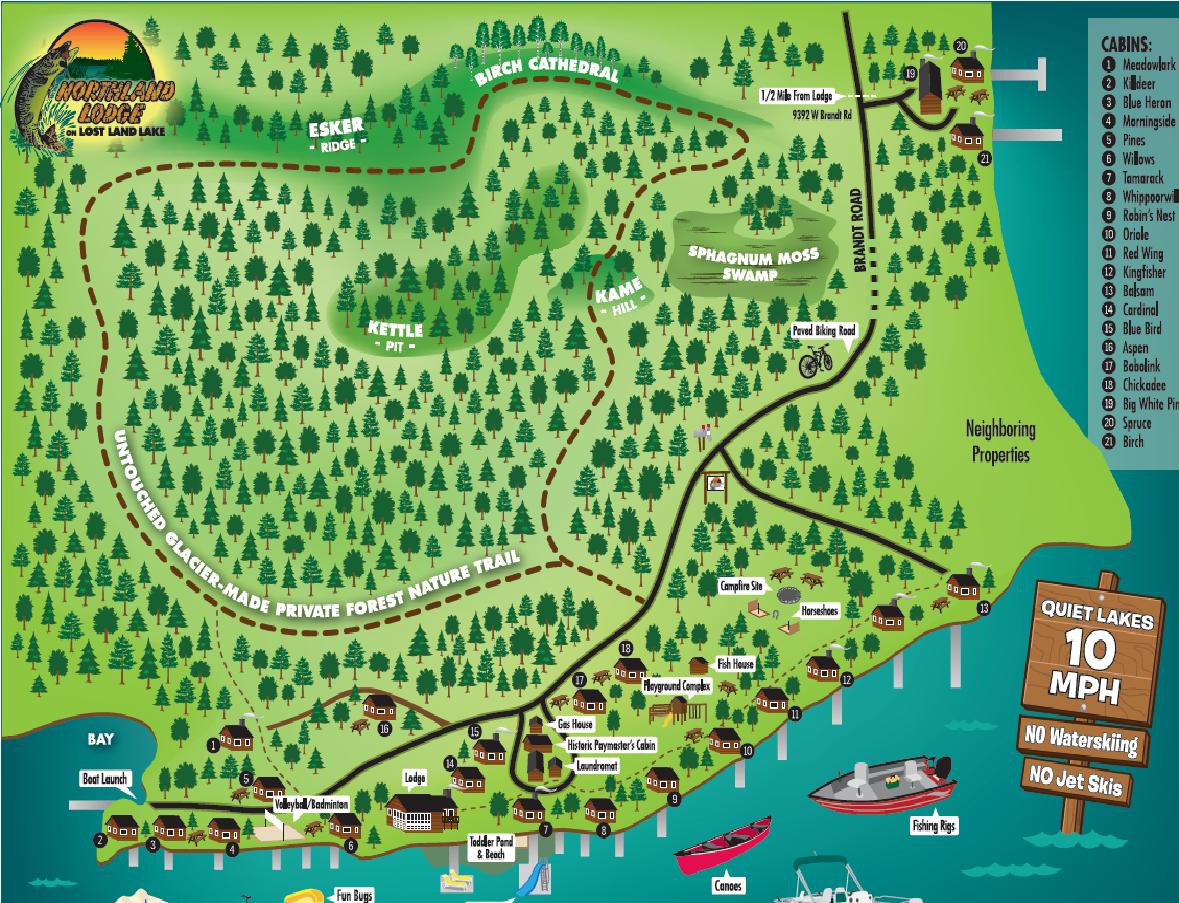 "We come here with the stress of the city to be enraptured by the the beauty and healing of the forest." Jenny Mitchell
"The Fall colors are so beautiful, I almost want to cry." Pam Crawford
See what other guests are saying »
CHECK OUT OTHER OUTDOOR ADVENTURES at Northland Lodge in Northern Wisconsin