Thursday, 27 August 2015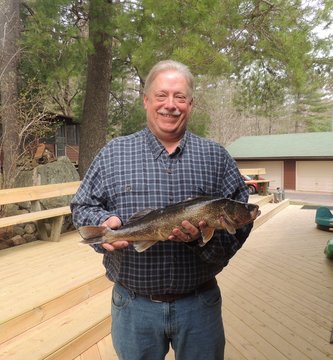 Dave Hebeda caught and released 12 musky in 2 1/2 days!
This spring has been the best fishing in the 10 years I've been coming up here! – Earl Trotter
"Fishing is great! The crappies and northern are really active." – Bob Mehlberg
Nice way to kick off your vacation with 50 crappies on the first day. Great fishing to Curt and Jake Hribal.
The Johnson fishermen caught 3 nice muskies in 10 minutes! They later caught another 7 in 40 minutes.